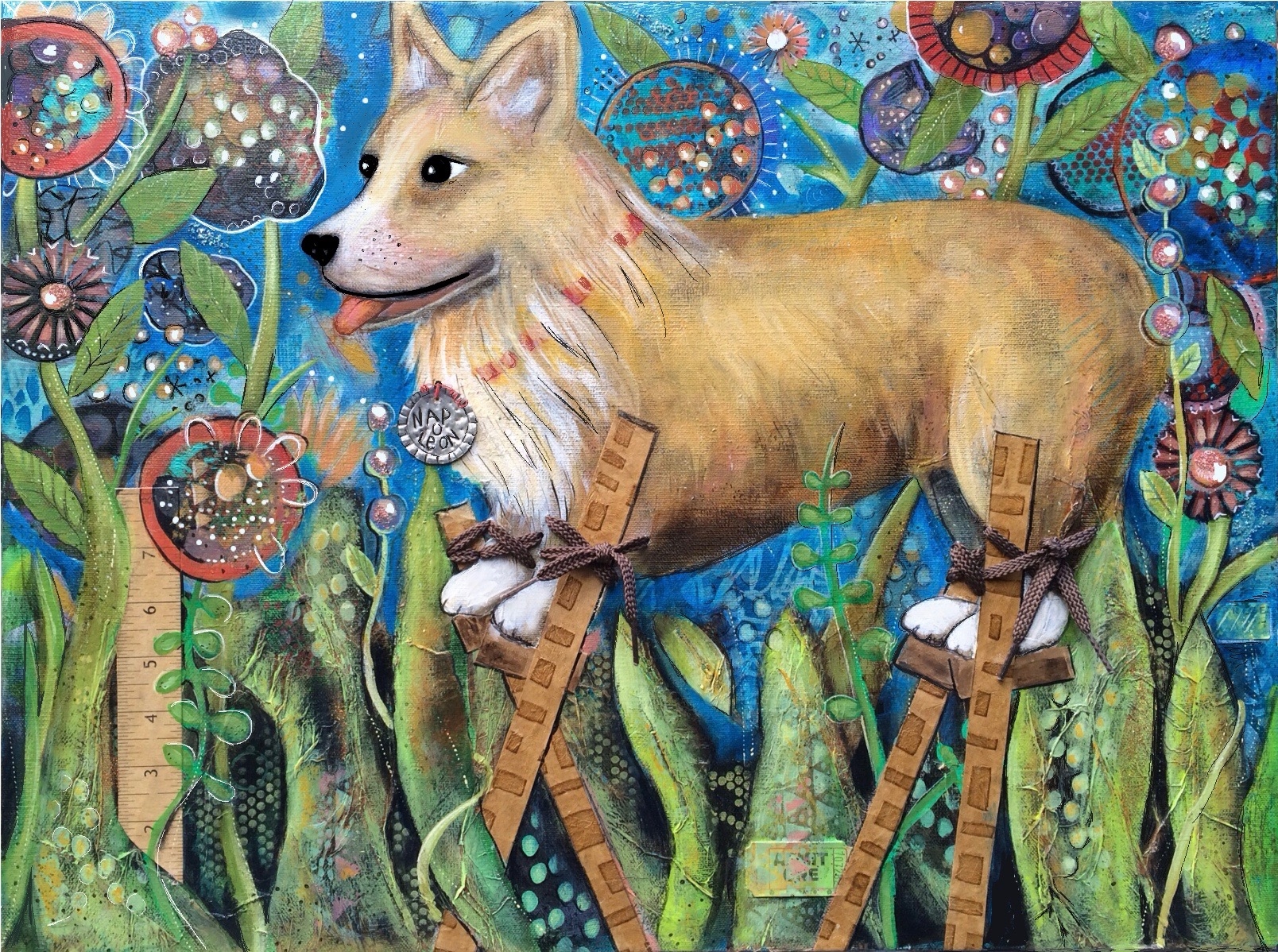 Napoleon's Complex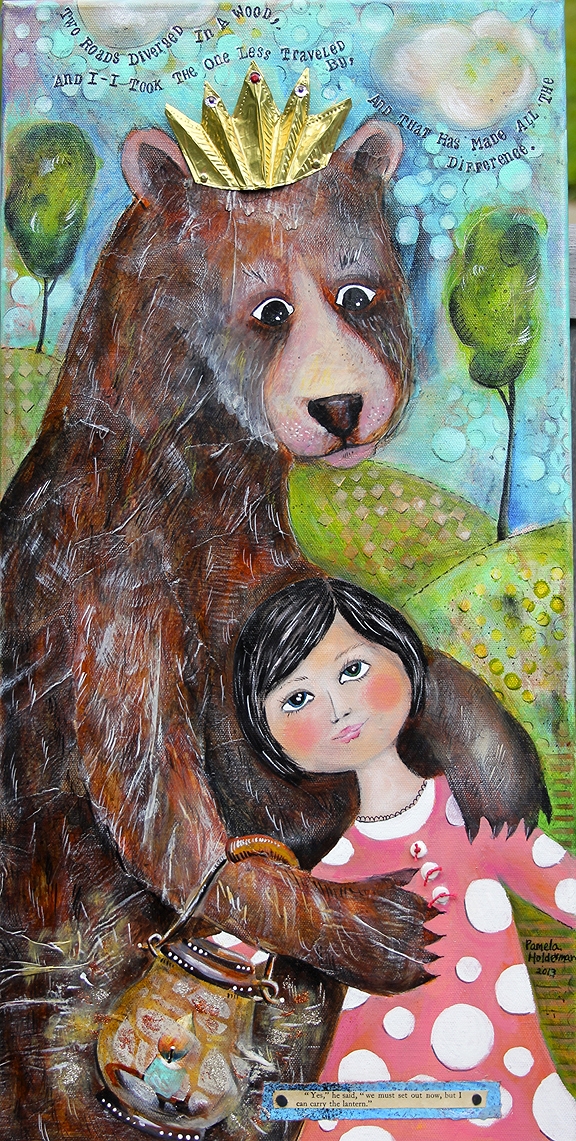 Illumination

Out on a Limb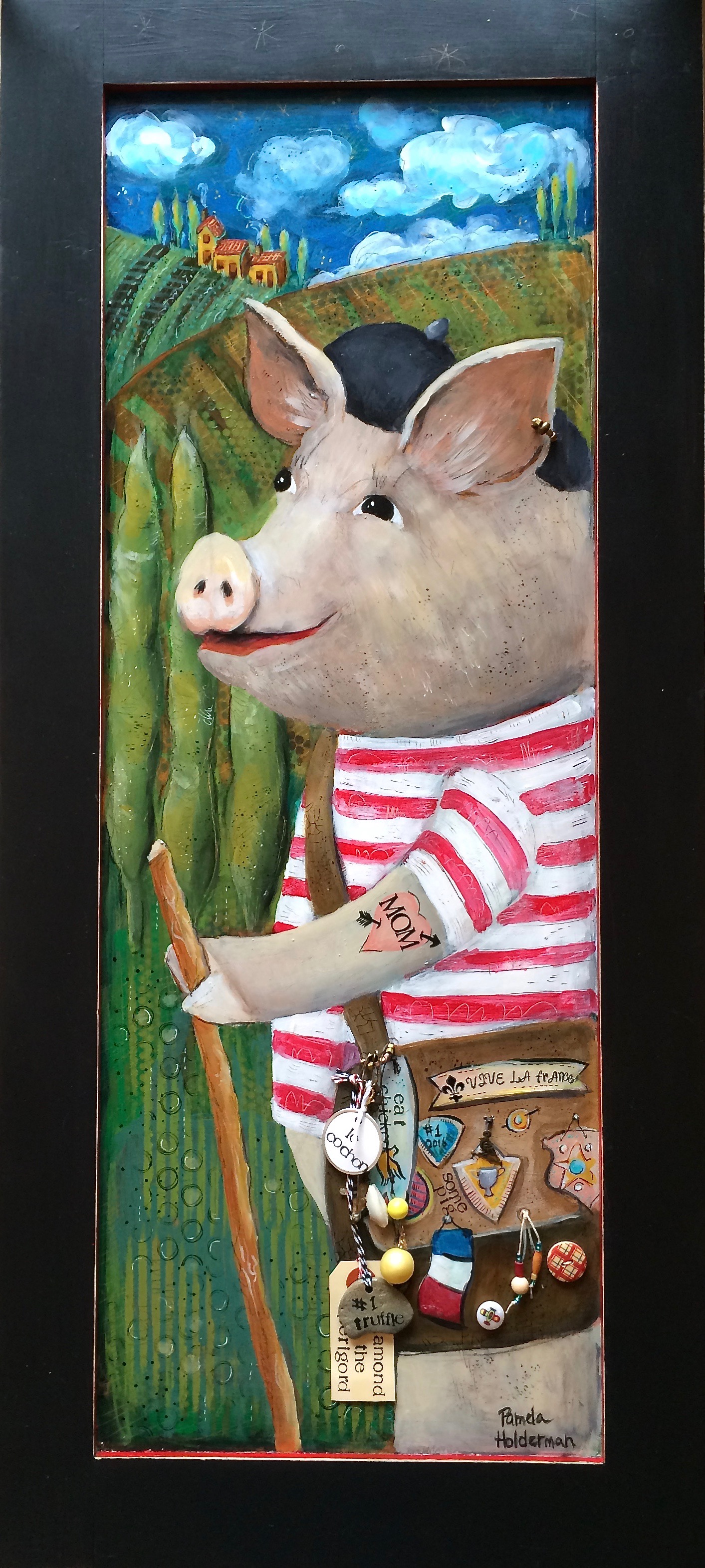 Mom
Fat Sweetness
A Great Day
As the Crow Flies
A Fine Balance
A Little Birdie told Me
Home Sweet Home
Cute as a Button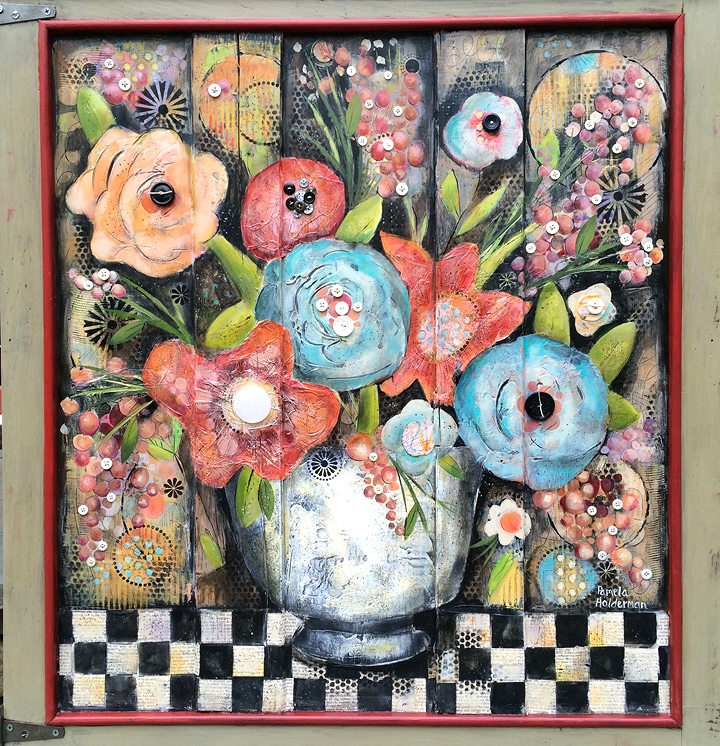 Well Bust my Buttons!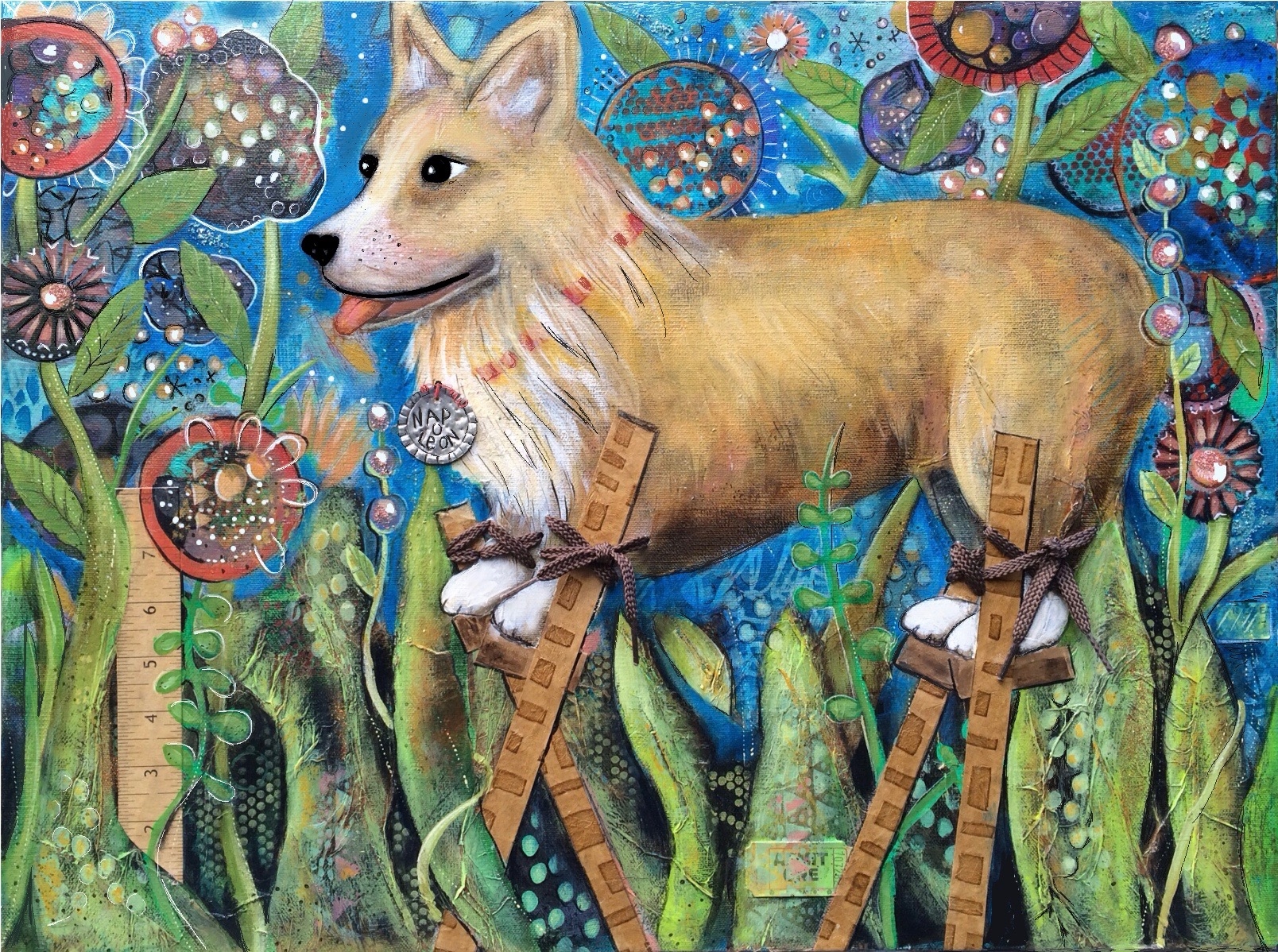 Napoleon's Complex
Napoleon knew there had to be more to see beyond the hedge so he strapped on the stilts and stretched toward the view.mixed media$925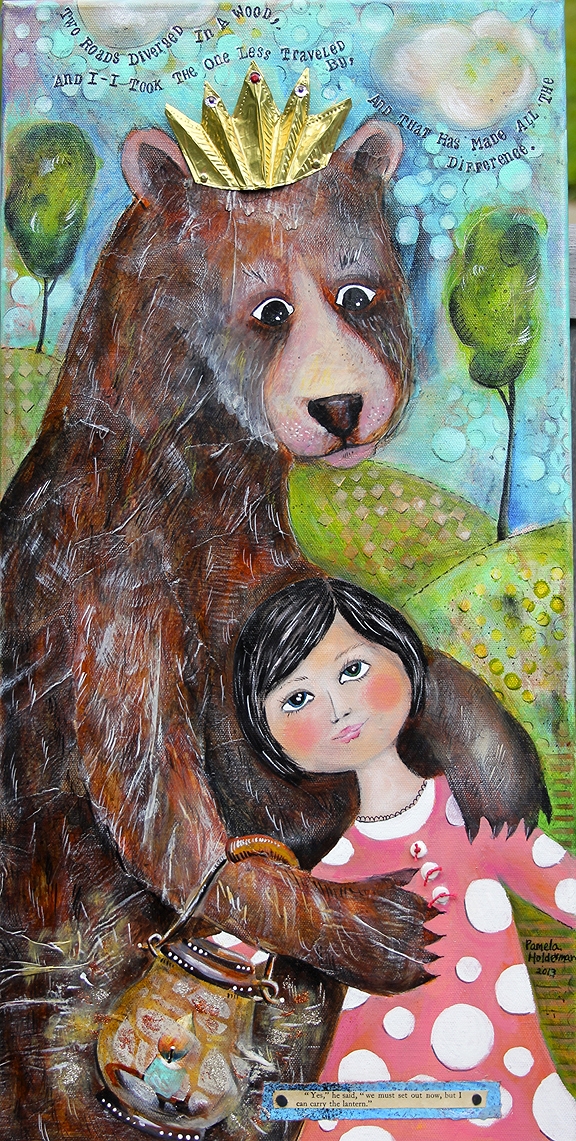 Illumination
mixed mediasold

Out on a Limb
Maurice knew he lacked social grace so he brought out the book and gave it a try. Label says, "come for a picnic tomorrow with me, he begged."mixed media2016sold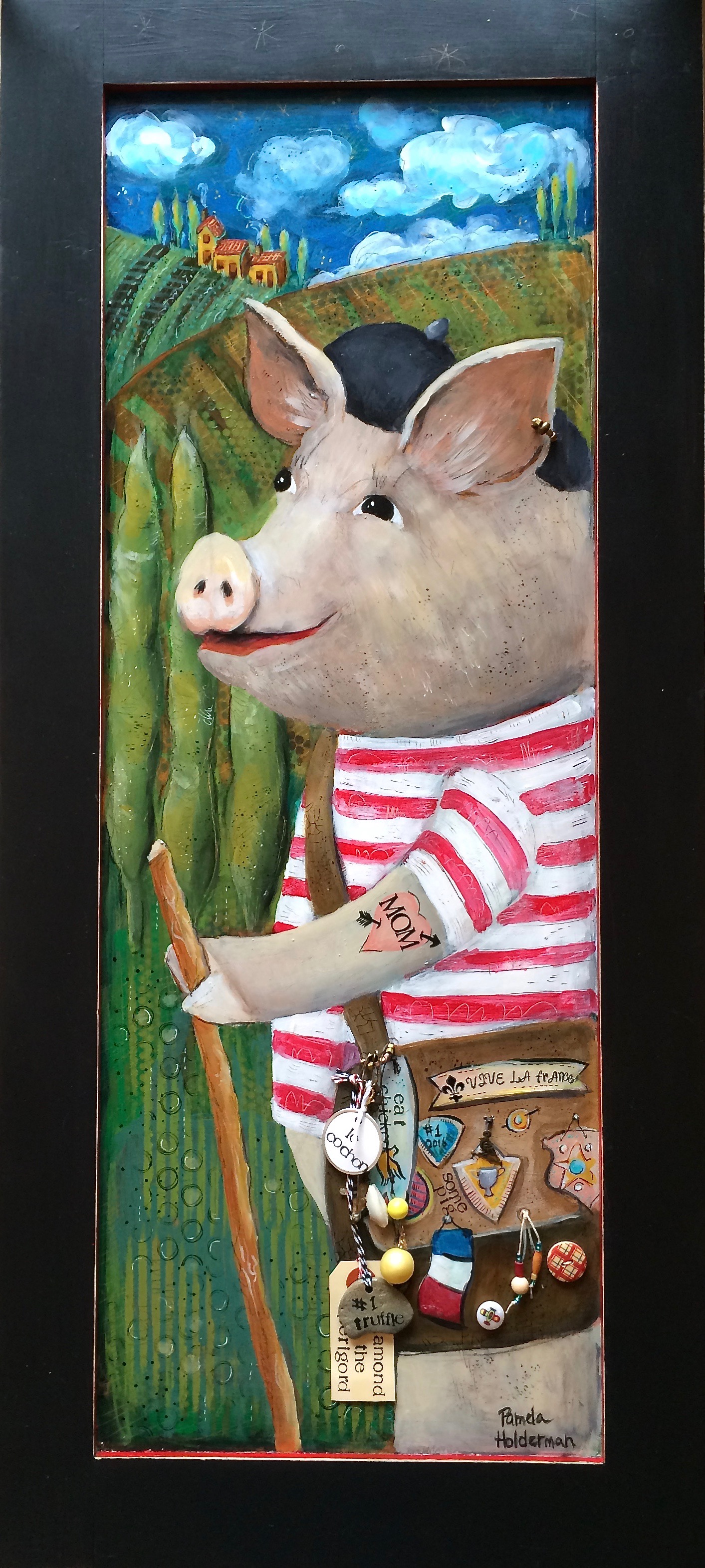 Mom
Henri overcame his fear of dirt and quickly won first place in the "Perigord Truffle Hunting" contest 3 years in a row. This one was inspired by my students who love to collect and attach items to their backpacks.mixed media$425 
Fat Sweetness
Book label says, She smiled with a fat sweetness.mixed media on vintage door 2012
A Great Day
Book label says, "Do you know," he said in a new found confidence, "that this has been a great day for me?"2014 mixed media on vintage doorsold
As the Crow Flies
mixed media
A Fine Balance
The label says "Let us measure," she said sweetly, putting her back to his. "You are not stretching your neck are you?" I dreamt up a game among friends to see who is tallest. This moment in time was captured right before they toppled to the ground. $600 at artEAST Issaquah, WA
A Little Birdie told Me
acrylic over plaster on burlap 2012
Home Sweet Home
We get by with a little help from our friends.acrylic on canvas 2013sold
Cute as a Button
mixed media2015for sale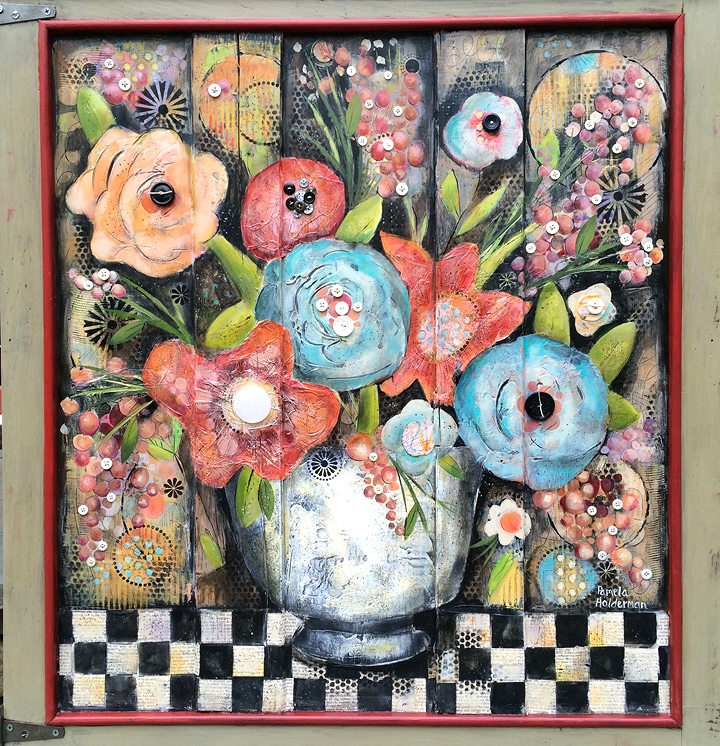 Well Bust my Buttons!
mixed media2015soldvintage door
1
2
3
4
5
6
7
8
9
10
11
12
13
14
15
16
17
18
19
20
21
22
23
24
25
26
27
28
29
30
31
32
33
34
35
36
·
·
·
·
·
·
·
·
·
·
·
·
·
·
·
·
·
·
·
·
·
·
·
·
·
·
·
·
·
·
·
·
·
·
·
·